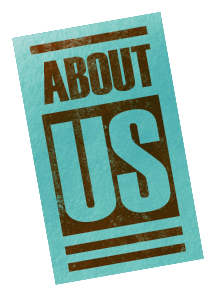 German Australian Travel
has been dedicated to exceptional service for over 30 years. Since purchasing the business 13 years ago, Janka Weis has built on great foundations to develop the knowledge of destinations, personalized itineraries, special interests and boutique arrangements to enrich every aspect of your travel plan.
Originally from Dresden, Janka has an unbridled love of the world and its wonders, coupled with the classic commitment to detail and comfort of one who's travelled well.
The professionals in Janka's travel team offer all services in both German and English, regardless of the destinations on every land and sea worldwide. They are keen to know your personal requirements and pride themselves with achieving your ultimate dream tailored to perfection. They'll check your documents to ensure streamlined access where ever you're headed. They'll advise you of stopover, leg-room and deadline options to help you save money and feel nurtured.
Whether you speak with Janka or one of her dedicated team, they'll be working together in partnership with airlines, cruise lines and hospitality providers worldwide to get you the best rates, services and extras you may never have heard of.
In our fast moving world, at German Australian Travel you have the opportunity to experience Travel Angels dedicated to affordable solutions, wherever, whenever and however you'd love to go.
Our Services:
Best rates on all International and Domestic Travel*
Tickets issued from Australia or any other departure point worldwide
Accommodation worldwide
Tours and Packages worldwide
Ocean and Great River Cruises
All vehicle hire including camper vans and car leasing
Rail passes for all available destinations
Travel insurance including annual options
Visa and passport advice
Customized Group tours for Special Interest groups
Student Exchange Groups
Accredited Education Agent for Student exchange inclusive student visa
Language Course Trips
Wedding, Honeymoon & Romantic Getaways
Dental and Cosmetic travel including Referrals
We tailor travel for your value and pleasure
*subject to availability
Our difference:
We are
at home in European and Australian culture
multilingual
experienced in worldwide and domestic travel
offering affordable solutions customized to your individual needs
have excellent contacts with airlines, wholesalers and suppliers worldwide
providing help and support from start to finish of your journey to ensure your ultimate best experience
taking the risk out of booking your holiday online
offering an after-hours emergency phone service
located in four different areas throughout Queensland
Our team:
JANKA WEIS
Director
Owner since 2002
Janka has been working in Tourism for 15 years.
Sunshine Coast Area – Kin Kin
Contact: Janka@germanaustravel.com.au
GISELA OGLENBY
Travel Consultant
Has been with German Australian Travel since 1998.
Gisela has been working in Tourism for 16 years.
Brisbane Area – Camp Hill
Contact: Gisela@germanaustravel.com.au
Testimonials:
A year ago we made our way to Australia . It was a lifelong dream, which was to be fulfilled.
Thanks to your excellent and personalized travel planning, each day was incredibly beautiful and memorable.
We still have the travel documents that were supplied by you wherein each day was detailed and carefully put together. We just needed to follow your instructions blindly and every day proved just perfect. We had experienced such a professional, loving and detailed planning for the first time (you have indeed spared no effort).
We talk a lot about it and live on the memories of this wonderful journey .
Doris and Mathias W.
I am writing to you from our hostel in Berlin on the final leg of the tour. I just wanted to say THANKYOU THANKYOU THANKYOU for the work you have done on this incredible experience. The kids have had an amazing time and learnt so much. Our bus driver, Willi, was super nice and answered all of our questions. The boat ride on the Spree was an incredible highlight, as was the Opera, and Rothenberg! The time we spent at the school in Dusseldorf was just so special and we could not be more grateful for the itinerary you put together.
Our schools would like to conduct another tour together, with just our two schools, in two years' time. I will be in touch in the early part of next year to begin organisations if you are open to taking us on again in 2018! ?

Helen S. -German Teacher, L State High School

We arrived home from our European holiday early yesterday morning.
I am emailing you straight away to thank you for the incredible planning and arrangements you made on our behalf.
I simply cannot convey in words how wonderful our holiday was. It was a dream holiday and your arrangements suited us 100%.
You listened to our needs, you guided us in our decisions and you took the time to ensure that every single booking was suitable for us. We loved every minute of our 7 weeks away. From Rome to Venice;
Venice to Nice; Nice to Paris; Paris to London; London to the Yorkshire Dales; then to Copenhagen, from Denmark to Munich, and then on to Salzburg, Vienna, Budapest, Bratislava and Prague.
Then the Swiss Mountain rail experience was splendid and gorgeous. It was incredible!
So, thank you again – you are to be congratulated on your professionalism!
KEN H., BRISBANE
Thank you very much for the truly excellent service. We are thrilled! We have had fun and enjoyed our telephone conversations making our travel booking.
JUDY R., QLD
Thank you for all of the hard work that you put into organising such a fabulous trip to Sydney and the Blue Mountains!! The amount of time that you allocated to each location was very well planned – we got enough time to see everything. And thank you for the itinerary that you provided for us – you helped us every day that we were away.
KIM C.
I have been dealing with the extraordinary Brisbane based German Australian Travel Angels and have been given the perfect wings numerous times with regards to group travel to Europe as well as my individually tailored flight arrangements. They can truly boast about their super fast service, be it through phone, e-mail or written contact. How they will always come up with such competitive prizes I will never know! They just seem to have endless connections. Do I have to mention the incredibly friendly and competent service? Just try and find out for yourself, no matter where you live, you will never have to look anywhere else for any travel related bookings ever!
JONAS S., MELBOURNE
We always love to have German Australian Travel arrange our holidays. Our last trip to Cairns and Townsville went so well with all the flights, car hire and hotels so easy. Our next trip to the "Red Centre": Alice Springs and Darwin, will be with them. We are looking forward to it!
MICK B., BRISBANE
With their in-depth knowledge of Europe, the angels at German Australian Travel have been invaluable to Queensland Ballet in organising our tours to Germany and Switzerland in 2006 and 2007.
They take a genuine interest in our business and always provide efficient and friendly service.
JUDITH A.
GENERAL MANAGER, QUEENSLAND BALLET BRISBANE
You are the fastest, best travel agent around!!!
LISA
Thanks for all your help! You have been great!!
JAN G., QLD
We're back!!…and just wanted to send a quick message thanking you for everything…it was an
amazing time…and all your great work paid off.
LORRAINE B., BRISBANE
We guarantee complete financial protection:

When booking with German Australian Travel, your money is safe, as German Australian Travel is a fully licensed and bonded travel agency.
We are an Australian based and registered company and hold an Australian Travel Agency Licence. German Australian Travel is an approved participant of the AFTA Travel Accreditation and accredited member of ATAS.