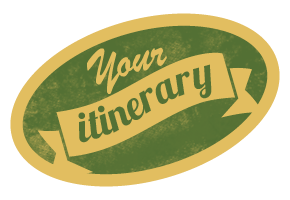 Tours and Packages
No tour or travel package is too big or small for us to organize.
Trans-continental Journeys.
Cycling Journeys with maps and luggage transfers.
Extended period of days to weeks tours
Overnight tours
Day tours
Packages can be as simple as arranging your flights, airport transfers and hotels for you. Or as vast as also including tours, places of interest, car hire or public transport information and whatever else you would like to include. We believe that your vacation/holiday should not be a headache for you to organize and plan. We specialize in making every package unique and tailored to the taste and style and preferences of the client.
Ocean and River Cruises
"Do you dream of summer breezes caressing your hair, salt burning your lips and moist spray on your skin?
On a liner cutting through deep blue pacific water, time is suspended and you become one with the eternal forces of nature and your soul is free to roam."
We will organise an unforgettable cruising experience for you and always find you the best deals and offers.
Choose the cruise of your dreams from a vast range of options.
River Cruises- Experience the vast cities of your favorite countries by river and waterways.. Take in the scenery and fresh air while relaxing onboard luxurious ships and cruise boats.
Ocean Cruises –Cruise from one country to another in style stopping at several destinations to embark and discover multiple countries.
Luxury Cruises – If private suites and champagne along with spa treatments and 5 star dining is what you like to be pampered with then these cruises will definitely suit your style.
Family Cruises – Why not take the kids along for a holiday as well? Let them go have fun with games and kids entertainment while you relax by the poolside taking in the fresh air and scenery.
Adventure Cruises- Sail away to more remote places on the planet.
Every Cruise promises a home away from home.
Tailor made Group Tours
German Australian Travel has over 30 years experience handling Group Travel of 10 or more travelers to worldwide destinations. With our attention to detail and know-how we can take care of all the hard work for you.
School Tour Groups
Cultural Immersion Groups
Special Interest Groups
Sporting Groups
Corporate and conference Travel
Group travel tailored to suit your travel needs may include:
Flights
Provision for luggage requirements or equipment.
Transfers
Travel by Coach or Rail or Van hire if required
A Range of Accommodation options
Sightseeing/ Guided tours
Meals
Travel Insurance
And more….
Student exchange Groups
For further information on our International Student Exchange Program please click here
Tailor made Individual Tours
Tailor made does not have to mean expensive. Your Travel Angels are here to cater for any budget, meagre or generous.
Let us organize your holiday for you, from when you get on the plane at your hometown to arrival at your chosen destination, airport transfers and hotel reservations to when you return again.
We can organize everything in between whether it is the Eiffel Towel in Paris you want to visit, or take a casual stroll along the great wall of China.
We can include pre-made tours or if you only wish to view specific attractions we will organize that too.
Let us organize your car hire to get you from Las Vegas to San Francisco or anywhere else in the world taking any path or making whichever stop you would like along the way.
Or if you wish to travel by train or other type of public transport we will tailor your tour to the smallest details such as organizing times and destinations of departures and arrivals for you.
Many professional travellers may have extra requirements, such as sporting equipment, musical instruments or movie cameras. Let us choose options with you to lighten your load.
Dental and Cosmetic Travel
Travelling overseas for discounted dental and Cosmetic work is becoming more and more popular. If you are looking at going overseas we can help arrange this for you. Whether it is just flights or the entire package we can supply competitive packages for you. Due to having a close relationship with a Philippine Dentist who currently resides on the Sunshine Coast area we can also offer you a no obligations free consultation with her to discuss any queries you may have in regards to Dental work before you travel overseas.