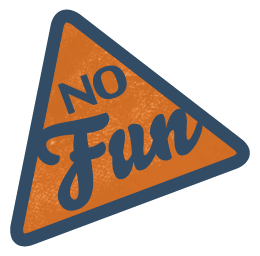 Passports & Visa
Most countries require visas from visitors for regulatory, security and economic reasons.
You may need a visa for any countries you visit or transit on your trip.
Visa requirements vary depending on the nationality of your passport, the length of your stay,
whether you will leave the airport, the purpose of your trip, your point of entry, and the areas you will be visiting.
These requirements can also change regularly.
ARE YOUR PAPERS IN ORDER?
We recommend that when it is time for your next holiday you make sure your passport is valid at
least 6 months after beyond the period of the intended stay.
It is you responsibility when travelling or transiting to ensure that you have all visas and re-entry permits which meet the requirement of immigration and other government authorities.
No visa means no access and is no fun!
UNSURE ABOUT THE REQUIREMENTS?
It is important to confirm visa information with a current and reliable source.
We suggest contacting the appropriate foreign consular representative if a visa is required by the
country you will visit.
German Australian Travel will also be happy to support you with detailed information regarding visa and other travel document requirements.
We offer advice and information on visa requirements as well as ETA visas for all customers visiting Australia as tourists free of charge.
These services are included in any service booked with us.
TOO BUSY TO MANAGE YOUR VISA REQUEST?
If you would like us to organize the visa application for you or if you need us to fill in the appropriate paperwork for you please contact us for a quote.
With German Australian Travel you will be provided with our highest level of hands-on and customised service.
Travel insurance
While most people travel safely overseas, some find themselves in trouble.
Travel insurance exists to protect a traveler's investment in their journey and ensure they don't lose out, and get medical help, if things go wrong. Whether you loose your luggage, have it stolen or falling sick, you need to know you can get help (without a high medical bill at the end of it).
This is why we recommend to book travel insurance with any travel arrangements and to consider the potential financial risks.
We are highly recommending our travel insurance packages that provide customers with cancellation, luggage, medical & additional expense cover when travelling.
You can choose between:
Basic International policy for travellers on a budget.
Annual comprehensive policy for 12-month for frequent travellers this policy covers multiple business and leisure trips within Australia and overseas, offering all the benefits of our Comprehensive cover.
Comprehensive cover for your domestic travel for travellers within Australia this policy provides cover for travel delay expenses, cancellations, loss of or damage to luggage and personal effects.
Special policies for travellers on cruise liners.
Among others the following services are included in the insurance policies:
MEDICAL
Each year many thousands of cases involving travellers in difficulty overseas are handled by travel insurances.
This includes cases of hospitalisations, deaths, and evacuations to another location for medical
purposes. Medical treatment overseas can be expensive whether it is for injury from an accident or for illness such as food poisoning, appendicitis, or heart attack.
In cases where travellers are not covered by travel insurance these effects can result in a long-term financial burden.
CANCELLATION
There are dozens of reasons why travel might be unexpectedly cancelled.
Because there are so many uncontrollable variables in life, our travel insurance will cover
cancellation fees, including any deposits already paid against your trip.
ADDITIONAL EXPENSES
While traveling other losses can incur, for example:
Lost, stolen or damaged baggage, personal effects or travel documents
Delayed baggage
Flight connection was missed due to airline schedule
Travel delays due to weather
PERSONAL LIABILITY
Travel Insurance covers costs incurred for which you are legally liable for, if due to your negligence you caused a loss or damage to property that isn't owned by you, a member of your family or travelling party or is not in your or their custody or control.
RENTAL VEHICLE EXCESS
Car or Motorhome rental rates usually include a basic insurance only.
In the event that a rental vehicle is stolen or accidently damaged (whether the driver is at fault or
not), the Insurance Excess is the maximum amount the renter is liable for.
The cost varies depending on the supplier, country and vehicle type.
The rental vehicle excess can be covered with our policies.
Insurance premiums are calculated based on your age, destination and duration of travel.
If you would like to request a quote, the product Disclosure Statement or have further questions
please contact us.
We are also offering special group policies customized for educational establishments.
Please contact us for further information.
you may have in regards to Dental work before you travel overseas.
Terms & conditions
By confirming a booking with us you accept the terms of these booking conditions.
Acceptance of these terms and conditions is a condition of booking and is your acknowledgement that you have read, understood and agreed to be bound by them
It is your responsibility to ensure that you have provided us with your full name as per passport.
Payments
Please be aware that prices are subject to change and adjustments are possible before final payment has been advised.
Prices based on bank transfer, cash or cheque payment.
A credit/debit card payment will incur surcharges. Please contact our office prior to any payment by Credit/Debit card for the latest information on the applicable surcharge.
Bookings must be paid in full at time of booking unless agreed otherwise.
Cancellation, amendment and service fees
Cancelled bookings will incur charges. These charges can be up to 100% of the cost of the booking, regardless of whether travel has commenced.
Fees will also apply where a booking is changed or tickets are reissued.
All bookings are subject to German Australian Travel cancellation fee as below and any other supplier fees applicable.
This will vary depending on the service you have booked. For some services no refund is available, so check your specific conditions carefully.
Flight bookings
Cancellation fee per ticket economy class: $ 200.00
Cancellation fee per ticket business class:  $ 500.00
Cancellation fee per ticket first class:          $ 1,000.00
Reissue fee/Change fee per ticket: $ 50.00
Service Fee on Domestic/Trans-Tasman flight arrangements per ticket:  $ 50.00
Service fees will also apply for domestic travel within the USA and Europe.
Our ticket centre is charging an additional transaction fee of AU$ 30.00 per ticket.
Please be aware that additional cancellation fees of the airlines will apply.
Accommodation bookings
All accommodation bookings are subject to a 50% cancellation fee however individual hotels may have different terms which we will make you aware of at the time of making your booking.
All changes to accommodation bookings are subject to a AU$ 50.00 change fee plus any applicable supplier fees.
Holiday packages & tours
If you cancel your Travel Product, we reserve the right to charge a minimum cancellation fee of AU$ 200.00 per person per booking plus any applicable supplier fees.
All changes to holiday packages or tour bookings are subject to a AU$ 50.00 change fee plus any applicable supplier fees.
Cruise
If you cancel your Cruise Product, we reserve the right to charge a minimum cancellation fee of 10% of the cruise package per booking plus any applicable supplier fees.
All changes to a Cruise booking are subject to a AU$ 50.00 change fee plus any applicable supplier fees.
Group bookings
Deposit payment after 7 days
Non refundable
Cancellation from 4 months before departure
25 % of the package price
Cancellation from 3 months before departure
50 % of the package price
Cancellation from 60 days before departure
100 % of the package price
Please note that we will try to keep any cancellation fees to a minimum.
If the reason for your cancellation is covered under the terms of your travel insurance policy, you may be able to reclaim your cancellation charges through your insurer.
Any Cancellations will have to be send to German Australian Travel in writing.
Changes beyond our control
Compensation will not apply if a significant change is made for reasons beyond our control. These include: war, threat of war, riots, civil disturbances, terrorist activity, industrial disputes, natural and nuclear disasters, fire, epidemics, health risks, changes due to rescheduling or cancellation of flights by an airline or alteration of the airline or aircraft type; closed or congested airports or ports, hurricanes and other actual or potential severe weather conditions, act of government or public authorities or other circumstances amounting to force majeure and/or Acts of God.
German Australian Travel cannot accept liability or responsibility for any airline or supplier bankruptcy or insolvency and the failure to provide any services which may follow.
Passports
It is your responsibility to fulfil the passport requirements applicable to your itinerary.
You need a passport that is valid for at least 6 months beyond your expected period of travel for most of the countries.
The name provided by you for your booking must be the same as that in your passport.
Accommodation
If you have any queries regarding accommodation with which you have been provided while overseas, you should bring this to the attention of the hotel or hostel management immediately on arrival at the hotel.
German Australian Travel cannot seek remedy for any issues if you have not first brought them to the attention of the hotel management
Insurance
German Australian Travel strongly recommends that you do not travel without suitable insurance. This can be arranged by contacting us for a quote or ticking the box on the application form.
German Australian Travel is not liable for any failure by you to get suitable insurance.