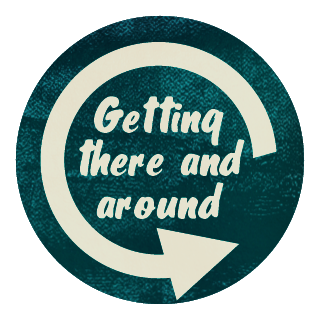 Flights
Whether you are looking for First class, Business or Economy, we can find the best deals available. We have close relationships with two of the worlds current leading airlines Emirates and Singapore Airlines and also frequently use several other airlines including Korean Air and Lufthansa due to their ongoing excellent service of traveling schedules including minimum hours of transit, direct flight paths and minimum stops/stopovers. However we do not limit ourselves as many airlines have attractive options, deals and early bird specials all year around. Special destinations may also require specialist airlines.
Car
Driving is becoming more and more popular with people on vacation these days, offering them independent, free-spirited travel embracing spontaneous opportunities and a schedule that can follow their heart's desire. A wide range of car hire is available with many options of size and luxury level. Motorbikes are another option for enthusiasts and adventurers to feel their freedom. Long and short term rentals are also possible and for some Camper Vans and Motor homes prove ideal.
Rail
Rail is a great form of travel, fast, relaxed, good value with an insider's view of both city and country scenery. It also provides you with options of travelling class geared to luxury service or down to a tight budget. We can help you find what's best for you from the wide range of rail passes available through most countries and continents. We can also help ensure provision is made for your bike, wheelchair or dog, and whether you'd like to sit, sleep or lounge.
Passes include
Transport passes within a city
Sightseeing passes
Select passes
Flexi passes
Continuous passes
Multi- country passes
Single country passes
Consecutive passes
and vary depending on which country you are travelling in.
Bus
Travelling your favorite destinations by bus is one of the cheaper and safest ways to get around. You will find that in some countries in Europe travelling by bus is one of the more common means of transport. They offer flexible routes and give you the opportunity to sit back, relax and enjoy the view.
Bus passes are readily available in most countries you visit. The type of pass varies from country to country but most will supply:
Hop-on/ hop – off passes; one of the most popular types allowing you to get on and off a buss as many times as you like within one city to explore as little or lot as you would like.
City passes
Stray bus passes
Transit passes
Travel cards
No matter how you are planning on getting there and getting around please contact one of our friendly staff members for all up to date deals and to work out the best itinerary and deal for your special journey.